August 16, 2023
Shielding from All Angles: Maximizing Protection with Leaded Side Shields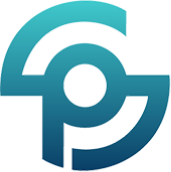 08/14/2023- Middlesex, NJ: In various industries and workplaces where radiation exposure is a concern, ensuring the safety and well-being of employees is of utmost importance. When it comes to eye protection, leaded side shields play a vital role in enhancing safety and minimizing the risks associated with hazardous work environments. At Phillips Safety, we understand the significance of comprehensive eye protection, which is why we offer a range of leaded side shields designed to maximize protection.
Leaded side shields serve as an additional layer of defense, providing shielding from various angles and minimizing the potential for radiation exposure. These side shields are specifically designed to be compatible with radiation safety glasses, adding an extra level of protection to the sides of the eyes. They effectively block and absorb radiation, reducing the risk of harmful exposure to the eyes.
Universal Radiation Protective Side Shields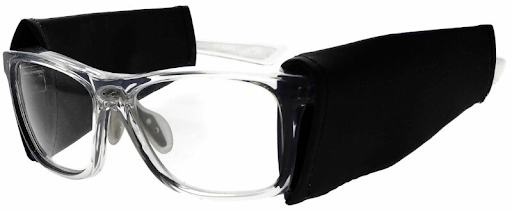 One of our notable offerings is the Phillips Safety Universal Radiation Protective Side Shields. These side shields are designed to fit a wide range of radiation safety glasses, making them a versatile and convenient solution for enhancing eye protection. The Universal Radiation Protective Side Shields offer a high level of protection, ensuring that radiation is effectively blocked from reaching the eyes. They are available in different colors, allowing users to choose the option that best suits their preferences and work requirements.
Radiation Glasses 15011

Another option for individuals seeking radiation protection maximization is purchasing radiation safety glasses with integrated side shields, such as the Radiation Glasses 15011. These glasses provide optimal protection against radiation exposure, combining style and functionality. With their leaded glass lenses and integrated side shields, they offer comprehensive protection for the eyes.
Radiation Glasses 600

Additionally, the Radiation Glasses 600 provide similar benefits, delivering reliable radiation protection with the convenience of built-in side shields. These radiation glasses have high-quality SF-6 Schott glass lenses with 0.75mm Pb lead equivalency protection and 0.50mm Pb lead equivalency lateral protection, and clear CE certified lenses.
Uncompromising Radiation Safety: Find Your Perfect Fit at Phillips Safety
At Phillips Safety, we take pride in offering a wide variety of high-quality lead glasses with side shields. Our collection includes different frame styles, lens materials, and protection levels, ensuring that our customers can find the ideal combination of features to suit their specific needs. Whether you require prescription lenses, comfortable frames, or specialized features, we have a range of options to meet your requirements.
To explore the full collection of radiation safety glasses with side shields available at Phillips Safety, we invite you to visit our website. We understand the importance of reliable eye protection, and our products are designed to meet stringent safety standards while optimizing comfort and performance.
In conclusion, when it comes to maximizing eye protection in hazardous work environments, leaded side shields are an essential component. At Phillips Safety, we offer a range of leaded side shields that provide enhanced shielding from all angles. Additionally, we provide radiation safety glasses with integrated side shields such as the Radiation Glasses 15011 and Radiation Glasses 600.
Visit our website to explore our comprehensive collection of high-quality lead glasses with side shields. Your safety is our priority, and we are committed to providing you with reliable and effective eye protection in all radiation-rich environments. If you need help or more information about our products, e-mail us at info@phillips-safety.com, or call us at 1-866-575-1307.
About Us:
Phillips Safety Products Inc. is the world leader in occupational safety products. Phillips Safety specializes in safety glasses for laser, radiation, welding, and glass working among others. The Company's products include laser safety glasses, radiation safety glasses, glassworking eyewear, and welding safety glasses. Phillips manufactures other safety products, including sheeting, barriers, signs, glass, and lenses. The Phillips family has been in the occupational safety industry for over 100 years and continues to play an active role in the community. Don't hesitate to be a part of the Phillips Safety family.
Like us: https://www.facebook.com/PhillipsSafety/
Follow us: https://www.instagram.com/phillips_safety
Subscribe us: https://www.youtube.com/@PhillipsSafety
Contact Detail:
Company Name: Phillips Safety Products, Inc
Contact Person: Media Relations
Email: Send Email
Phone No: 1-866-575-1307
Address: 271 Lincoln Blvd
City: Middlesex
State: NJ 08846
Country: United States
Website Url: https://phillips-safety.com

Source: www.PRExhibition.com