August 16, 2023
Drop-In Welding Lenses: Simplifying and Enhancing Welding Safety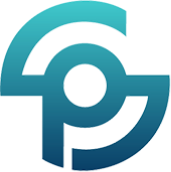 08/14/2023- Middlesex, NJ: Welding can be both a rewarding profession as well as a dangerous one. This is because you are typically handling equipment meant to cut through and connect metal, which means working with very powerful, high-temperature equipment.
Not only is it always recommended to wear protective gear all over your body when welding, but you'll also want to use a specialized lens for your eyes. Welding lenses are designed to handle all the harmful problems that can occur when you're welding. These can be the UV radiation that the welding equipment produces and the extremely hot and dangerous sparks produced when welding. In addition, welding lenses help to protect against flying debris as well offering you the peace of mmind you need.
Welding lenses tend to come in a shade of green, as that's the preferred color for UV and infrared protection and maximum protection against most wavelengths. Yet some can still get through, and that's where you want to consider bringing in a drop-in welding lens. These are meant to be used with your current welding lens and will help provide additional protection and support when welding. There are two primary choices to consider: the super magenta drop in the welding lens and the blue drop in the welding lens.
Keep in mind that both the blue drop in the welding lens and the super magenta drop in the welding lens are ANSI Z87.1 and CSA Z94.2 rated for safety. You will also need to ensure you don't use these lenses by themselves as they are meant to be put in behind the primary lens.
Super Blue Drop in welding lens
The Super Blue Drop in welding lens is made of a durable polycarbonate lens that helps to filter out orange and yellow from the visible spectrum. This is between a range of 589 to 600nm and helps to reduce the arc glare and brightness while helping to enhance your vision when working within this spectrum.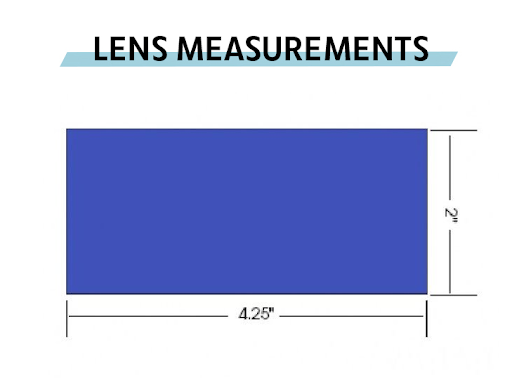 Super Magenta Drop-In Welding Lens
The Super Magenta Drop-In Welding Lens are available in a small and large sizes, which could be the drop-in lens that fits the requirements. This color helps to eliminate the yellow and orange color spectrum completely and can even, at times, do it better than the Blue drop-in the welding lens discussed above. That means you'll have a much clearer vision of what you're working on without the unnecessary distractions.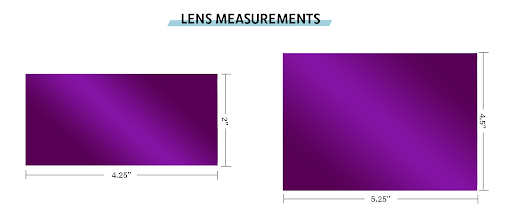 There's also an option to get the super magenta drop-in welding lens in a circular design with a size being 50mm. That could be a better fit, subject to what type of welding glasses you're using to begin with. You will get the same elements as the super magenta drop-in welding lens that comes in a large rectangular shape. That means extensive visual clarity and much less to no yellow flare.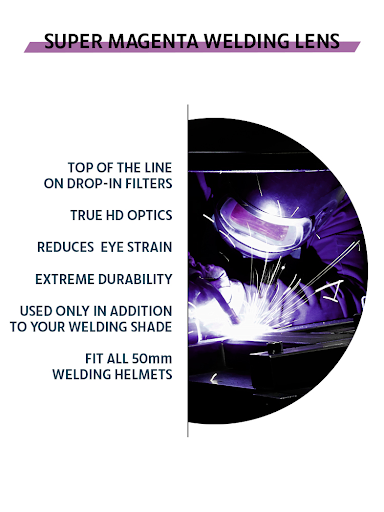 Regardless either color option will still help to enhance your overall clarity and, thus, your safety when it comes to welding.
In conclusion, when it comes to welding, prioritizing safety is crucial, especially when it comes to protecting our eyes. Welding lenses play a vital role in simplifying and enhancing welding safety. Whether you're a professional welder or a dedicated DIY enthusiast, investing in high-quality welding lenses is essential for clear vision and protection from sparks, debris, and harmful rays. For a wide range of reliable welding lenses that meet industry standards, explore the selection available at Phillips Safety. With their commitment to quality and comprehensive offerings, Phillips Safety provides the necessary tools to safeguard your eyes during welding operations. Visit the Phillips Safety website today and prioritize your safety with top-of-the-line welding lenses. If you need help or more information about our products, e-mail us at info@phillips-safety.com, or call us at 1-866-575-1307.
About Us:
Phillips Safety Products Inc. is the world leader in occupational safety products. Phillips Safety specializes in safety glasses for laser, radiation, welding, and glass working among others. The Company's products include laser safety glasses, radiation safety glasses, glassworking eyewear, and welding safety glasses. Phillips manufactures other safety products, including sheeting, barriers, signs, glass, and lenses. The Phillips family has been in the occupational safety industry for over 100 years and continues to play an active role in the community. Don't hesitate to be a part of the Phillips Safety family.
Like us: https://www.facebook.com/PhillipsSafety/
Follow us: https://www.instagram.com/phillips_safety
Subscribe us: https://www.youtube.com/@PhillipsSafety
Contact Detail:
Company Name: Phillips Safety Products, Inc
Contact Person: Media Relations
Email: Send Email
Phone No: 1-866-575-1307
Address: 271 Lincoln Blvd
City: Middlesex
State: NJ 08846
Country: United States
Website Url: https://phillips-safety.com

Source: www.PRExhibition.com