March 28, 2017
Houston Business Journal Names Recognizes Cathy Stubbs' Team as #13 In 2017 Top Residential Real Estate Awards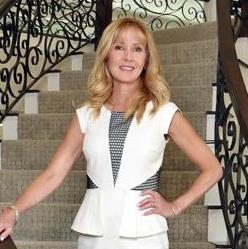 "We're very excited, and now off to the next goal, which is to maintain our presence on the list. I am very honored that my team was nominated for an award from Houston's top business media outlet,"
Summary: Houston Business Journal celebrates industry's top performers once again this year naming KW (Keller Williams) Southwest's award-winning Cathy Stubbs team.
28 Mr, 2017 – Sugar Land, TX – Earning professional recognition in a city as big as Houston is a real honor especially when it comes to real estate.
The Cathy Stubbs Teams with KW (Keller Williams) Southwest, located in Sugar Land, has done just that by being nominated by the Houston Business Journal for their Residential Real Estate Awards 2017 and placing #13 in the Top 25 Teams, earning them a mention in the 2017 Book of Lists published by HBJ.
Houston Business Journal announced the winners at the annual HBJ Breakfast on March 23, 2017 at the new Marriott Marquis' Texas Ballroom.
Ranking is based on the 2016 number of transactions and the 2016-dollar volume of closed sales. Rankings are kept in-house until the March 23rd breakfast. The winners and the lists are featured in the Houston Business Journal's Residential Real Estate Awards special section published March 24. 2017.
Cathy Stubbs of KW Southwest and her 13-member team said 2016 began by setting a goal and kept climbing toward it continuously. Not only did they reach this incredible goal, but they set a new production record for the KW Southwest Market Center.
"We're very excited, and now off to the next goal, which is to maintain our presence on the list. I am very honored that my team was nominated for an award from Houston's top business media outlet," Stubbs said.
Members of Stubbs team include: Cathy Stubbs – Team Leader, Dena Day – Director of Operations, Sherwin Jose – Transaction Coordinator, Jenn LaRocca – Marketing Director, Bradley Lee – Marketing Specialist, Robbie Jones – Buyer Agent, Israel Flores – Lead BuyerAgent, Tara Flores – Buyer Agent, Logan Armatys – Buyer Agent, Arzhang Salashoor – Buyer Agent, Catherine Bonnington – Buyer Agent, Savanna Davis – Buyer Associate, Abby Teel – Business Development Specialist, and Makayla Barcus – Inside Sales.
Cathy attributes the success to the unique talents and working together towards a common goal. "We all have different personalities. For some reason when we all get together, it works. There's always someone to help the client. Each team member helps with each piece of the puzzle. 'One man show' is great, but not enough to help more than one client at the same time," explained Stubbs.
For more information on the HBJ Residential Real Estate Awards 2017 event, go to www.bizjournals.com/houston/event/160258/2017/residential-real-estate-awards-2017#information.
About KW (Keller Williams) Southwest:
At KW Southwest, our mission is simple, "Give where you live." At the core of KW Southwest is the conviction that who you do business with matters. They believe the company we keep can contribute to our lives in untold ways.
KW Southwest believes real estate is a local business driven by individual associates and their presence within the community. KW Southwest operates on the premise that if the company focuses all its resources on building the agents' businesses, the agents will build the company beyond all expectations. With this philosophy, KWSW is reshaping the industry landscape in Fort Bend.
For information on Keller Williams Southwest – http://kwsw.com
To schedule an interview with Chad St. Jean:
Contact Chad St. Jean
(281) 265-0000
Contact Detail:
Company Name: Perceptive Public Relations
Contact Person: Sandy Lawrence
Email: sandylawrence@perceptivemarketing.com
Phone No: 2819898892
Address: 13202 Dogwood Blossom Trail
City: Houston
State: Texas
Country: United States
Website Url: www.perceptivepublicrelations.com


Source: www.PRExhibition.com