June 21, 2023
Exploring the Benefits of Transition Lenses for Motorcycle Riding Glasses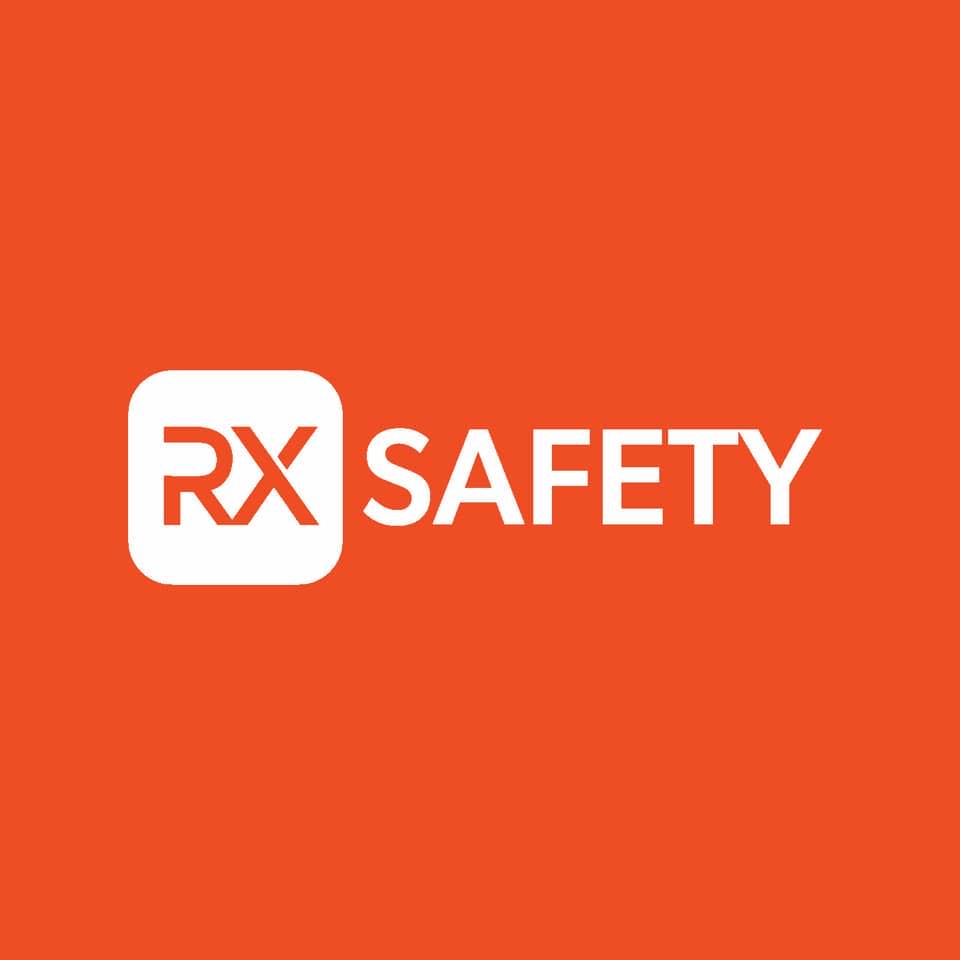 19/06/2023- Middlesex, NJ: It's important to wear some type of motorcycle riding glasses when you're on your bike zipping through the open road. Motorcycle glasses come with a myriad of benefits that will assist in helping keep you safe and can help round out your entire look. You can get many options as prescription motorcycle glasses as well.
You might think that your helmet, even with a visor, may be good enough in many cases, but having the right pair of motorcycle riding glasses can offer features such as enhanced visibility on the open road. This can come in the form of transition motorcycle glasses that will effectively change the shading of the lenses themselves to compensate for the current lighting. As the UV rays hit the lenses, they will start to darken to give clearer vision. Then, they will transition back to lighter shades and help compensate for low-light scenarios.
In addition, when you go with motorcycle glasses or prescription motorcycle glasses, you're going to get yourself all-day comfort combined with eye protection and safety from dirt and debris as well as the wind itself.
Below are some options that can easily come with transition lenses equipped directly from the site itself that will help to give you the UV protection needed, as well as the adjusting visibility to make sure you are safe on the road.
Wiley X Omega

The Omega wrap-around design comes in either Matte Black or Kryptek Neptune. They also come with impact and velocity ratings and standards via their ANSI Z87.1 ratings. That means when you put these lightweight frames on your face, you're going to be protected from the unexpected. You can go for a polarized option, great for glare reduction, or with the transition lenses of your choice.
Bobster Cruiser Goggles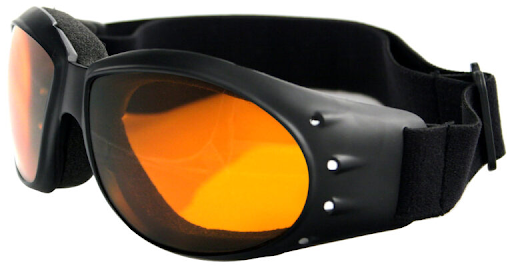 Sometimes you're looking for your motorcycle riding glasses to really be goggles. That's what the Cruiser offers you. You can get these in a matte black with a variety of lens options that all offer 100% UV protection. They're also constructed from durable polycarbonate making them shatter impact resistant.
The lenses will also come with an anti-fog coating that will keep your vision clear when you start to perspire. A foam gasket aids this. There's also the ability to turn these into prescription motorcycle glasses and transition motorcycle glasses.
7Eye Taku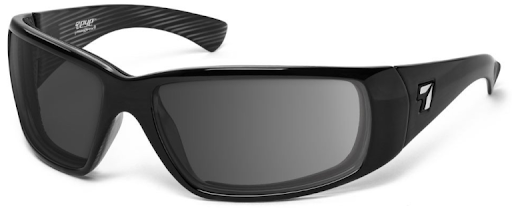 If you're looking for a classic approach to your motorcycle glasses, then the Taku doesn't disappoint. You will receive protection from the wind and sun with its Airdam seal to ensure you can have that clear vision when riding your motorcycle. You can get these in either a glossy or matte black color and be able to select your favorite type of transition lenses to make these into transition motorcycle glasses.
The Taku also comes with ANSI Z87+ velocity and impact-rated protection to ensure that you're not just in style but completely protected as well. These are great for those with medium to large-sized heads.
Where to get the best motorcycle glasses with Transition lenses?
The best motorcycle glasses with Transition lenses are available here at RX Safety. Make sure to check our motorcycle glasses collection to find exactly what you need. If you have any questions, talk to our experts through our chat, e-mail us at service@rx-safety.com, or give us a call at +1 888 245 6638.
About Us:
Rx Safety is an American manufacturer of affordable prescription safety glasses and performance eyewear. A family-owned and operated business, with a state-of-the-art digital ophthalmic lab and the online store providing affordable, top-of-the-line prescription safety glasses, sunglasses, and performance eyewear on the market. All the safety glasses always meet or exceed the ANSI Z87+ standards for high impact, to be safe and secure while working in any kind of hazardous environment. Besides standard safety glasses, we offer a broad selection of prescription shooting and tactical glasses, prescription youth sports glasses, fishing, and motorcycle glasses designed and tested to meet our high standards. As an authorized distributor of Wiley X, Bobster, ESS, and BodySpecs, Rx-Safety.com offers a full line of prescription safety glasses straight from the manufacturer at wholesale prices.
Like us: https://www.facebook.com/RxSafety/
Follow us: https://www.instagram.com/rx_safety/
Subscribe us: https://www.youtube.com/user/RXSafetyVideos/
Retweet us: https://twitter.com/RXSafetyEyewear/
Contact Detail:
Company Name: RX Safety Glasses
Contact Person: Ryan Phillips
Email: Send Email
Address: 123 Lincoln Blvd, Middlesex
State: NJ 08846
Country: United States
Website Url: https://rx-safety.com/


Source: www.PRExhibition.com